Tech
What Are the Features and advantages of the 3 Speaker?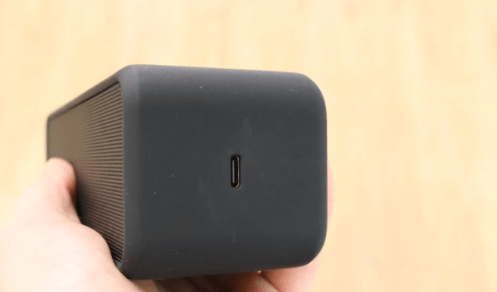 The Soundcore 3 is a powerful and versatile Bluetooth speaker that delivers exceptional audio quality in a compact and portable design. Read the post thoroughly to get the best speakers to impress your friends.
The performance of speaker 3
It is a great speaker for those looking for enhanced bass in their music. The USB-C port is also handy, allowing you to charge fast. The speaker also features Bluetooth 5.0 for easy wireless streaming. With this Bluetooth technology, you can connect these speakers to your desired devices and play the music you want. It also comes with a built-in microphone for hands-free calling.
It is equipped with two full-range drivers and a passive radiator. The sound quality is impressive for a speaker this size. The bass is deep, and the highs are clear. The sound is well-balanced.
The speaker has a built-in 5200mAh battery. This gives it up to 24 hours of playtime at moderate volume levels. If you're playing your music at maximum volume, you'll get about 12 hours of playtime. The battery also charges quickly. You can get up to 3 hours of playtime from a 15-minute charge.
These speakers are perfect for parties because they can provide you with party cast technology. This technology will allow you to connect with a lot of speakers at parties so you can sync up the music from all. This ability makes them perfect for parties.
What are the Advantages of 3 Speakers?
When it comes to portable Bluetooth speakers, there are a lot of different options out there on the market. However, one option that has been getting a lot of attention lately is the Soundcore 3 speaker. This speaker is unique in many ways, but what sets it apart is its combination of portability, durability, and sound quality. Here are some of the main advantages of the Soundcore 3 speaker:
Portability
One of the best things about speaker 3 is it's very portable. It has a detachable hand strap so that you can carry it easily. It is small enough to fit in a backpack or purse. This makes it easy to take on the go, whether going to the beach, the park, or running errands around town.
Durability and IPX7 waterproof
It has a tough, rubberized exterior that can withstand bumps and drops. Additionally, it is IPX7 waterproof, so you don't have to worry about it getting ruined if it gets wet. It means you can use it while showering for different purposes because it has waterproof features and will not get damaged by water.
Sound Quality
It features two dual drivers and two passive radiators producing rich, clear sound. The speaker has 16 watts of stereo sounds to crank up the tunes. This powerful capacity makes your music more apparent both indoors and outdoors.
Conclusion
We hope you have learned all the features of the 3 speaker. If you want a speaker with a strong sound that can carry around easily, choose this. It is also a good choice if you want to organize and like to go to pool parties. It comes with wireless Bluetooth connectivity, which is why it is hassle-free.